Backup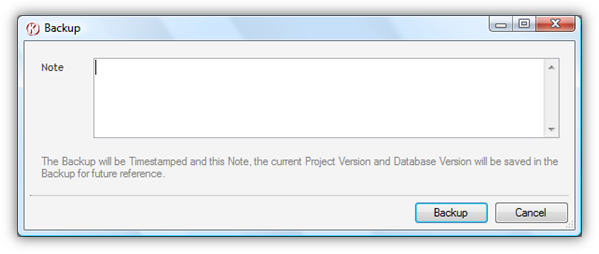 Note
Text that will be associated with the Backup and that can be accessed to identify the Backup when looking at the Project History.


Backup
When pressing this Button, Kalipso will backup your Project into the (...)\<Project Folder>\History.
A .zip file is created named using the Project Name, System Date and System Time, with the Project Folder content.
You can restore a Backup using the Project -> History -> User Backups menu.
Updated: 7/6/2016 5:58 PM